Sheffield United fans continue to be in a touch of limbo when it comes to the prospective takeover by Nigerian businessman Dozy Mmobuosi.
Despite coming out and giving a wide ranging interview to both Rio Ferdinand and Darren Lewis last week, there remains a number of unanswered questions. In particular, Mmobuosi failed to really address how he was going to finance the deal.
And in further concerning news, the EFL issued a statement last night which seemed to contradict what Mmobuosi has been telling us. The the statement, the EFL said:
"Whilst the League is in receipt of the Share Purchase Agreement and Owners and Directors' Test declaration, alongside some evidence of source and sufficiency of funding, it has previously raised a number of additional queries with the proposed purchaser and the Club," the EFL stated.
"The EFL has been awaiting a response on those queries for some time and until the League is satisfied that the requirements of its Regulations have been met, it will not process a change of control at the Club."
MORE UNITED STORIES
This does not correlate with what Mmobuosi told Rio Ferdinand on his FIVE channel.
Dozy Mmobuosi comments don't marry up
During the interview with Mmobuosi and Ferdinand, the Nigerian addressed the current situation regarding what the EFL's line of questioning.
"We have already answered questions from the EFL about the process. And we are happy to answer and invite more questions if they're necessary," Mmobuosi said at the time.
Now this seems to completely go against what the EFL are saying. The league are suggesting that they are waiting on a number of questions and worryingly, they've been outstanding for some time.
That all goes against Mmobuosi's own comments and confidence in the deal. It appears that one way or another, things aren't quite as clear cut as they might have seemed.
Sheffield United News View: A process that clearly takes time
While it's frustrating for fans that it appears to be taking an age to get done, we also must understand big outcomes like this take time. And in fairness, before the days of social media, us fans wouldn't get to know half the information we already do.
Accusations of unpaid bills and false addresses have emerged this week. But again, this is not from any official channels.
There are, of course, worries around this. Mmobuosi seemed to suggest he and his team had everything in hand. The EFL won't be telling lies, they simply can't do that in the public domain. So for now, it looks like Mmobuosi has a lot of questions to answer.
As before, us United fans will wait patiently and simply focus on supporting the team on the field.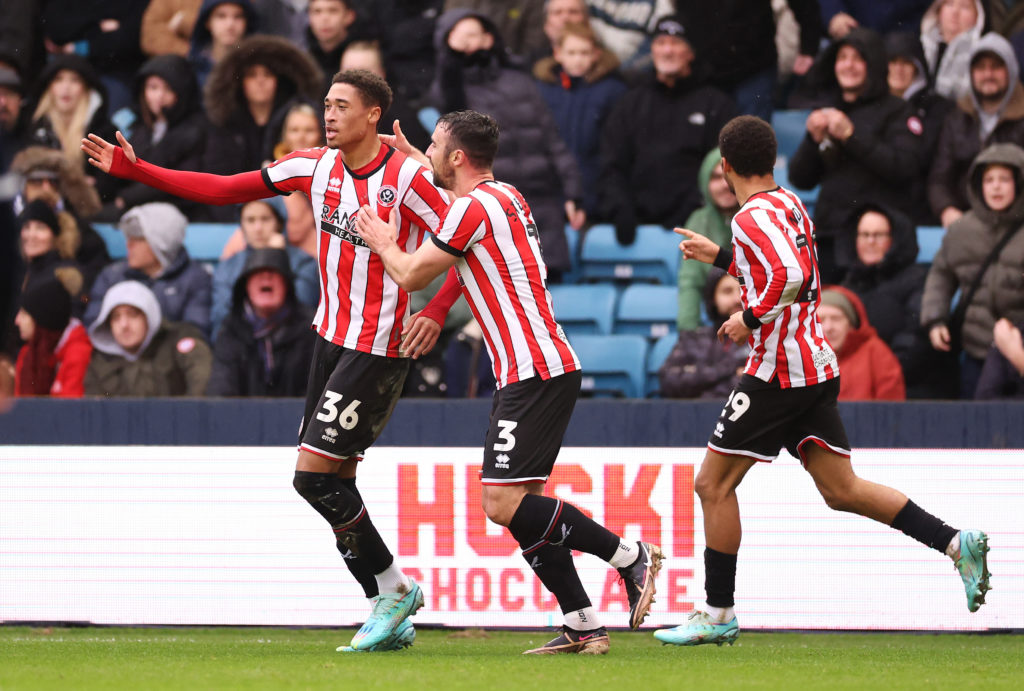 Related Topics