Sheffield United CEO, Stephen Bettis, has offered an insight into what the future could hold for Ismaila Couliably.
Coulibaly, 19, has been capturing the headlines over the last month or so after a number of fine performances and goals for Blades affiliate, Beerschot.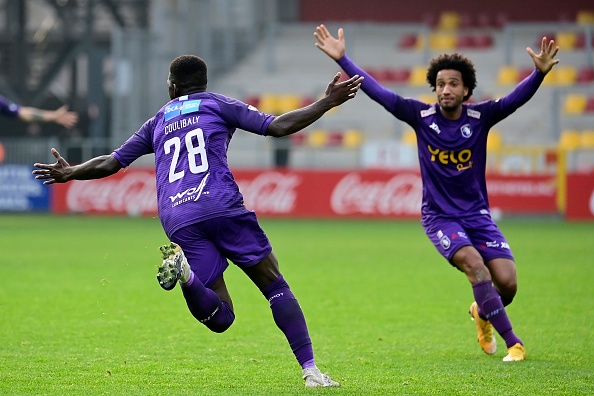 The Mali starlet is on a three-year loan deal with the Belgian outfit and work-permit problems are expected to hold up any immediate progression into the United first-team.
But Bettis, who was speaking to The Athletic about the 'United World' project, says Coulibaly will be here when Chris Wilder wants him.
"Coulibaly is a prime example. Our recruitment deparment looked at him, after he was highlighted by the 'Central Group Recruitment Team'. They saw the potential but didn't think he was ready to play here yet.
MORE UNITED STORIES
"This way, we got to strengthen Beerschot by signing him. They develop him but, and to put it bluntly, if Chris says he wants him the he's on the next plane back to England!"
Couliably has scored four times already this season and as the Blades continue to struggle, his performances are capturing the attention of Unitedites on social media.
It is believed he couldn't play in England just yet, although Bettis' comments here hint that Coulibaly could be available quicker than expected.
Different kettle of fish
It's easy to get excited about a young player when they've scored a few goals but the step from the Belgian league to the Premier League is a big one.
We can't simply expect Coulibaly to make the jump into English football like some are suggesting, not to mention the fact there's still some clouds around whether he can actually move to England yet.
The positive thing is that this looks good for our future. The United World project seems impressive and once again, shows just how far the club has come in four short years.
Related Topics